100 Meters (2016) 720p BluRay x264-BiPOLAR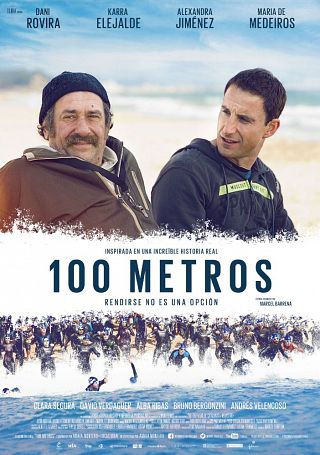 IMDB Rating: 7.2/10 from 233 users
Kod:
http://www.imdb.com/title/tt5089786/
Plot: Based on the incredibly true story of a Spanish man with Multiple Esclorosis who tried to finish an Iron-Man: 3,8km swimming, 180km cycling and 42 running. And he was told that he could not make 100 meters.
Genre: Comedy | Drama
Directed by: Marcel Barrena
Starring: Marcel Barrena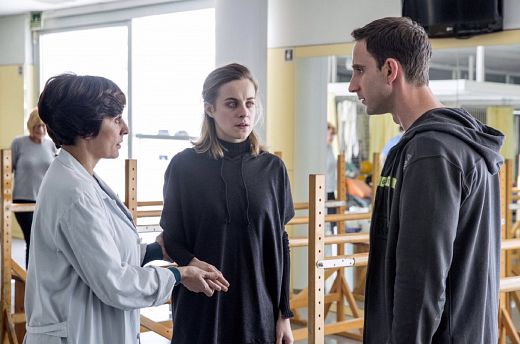 Release Name: 100.Meters.2016.720p.BluRay.x264-BiPOLAR
Size: 4.37 GB
Video: MKV | 1280×536 | 4825 kb/s
Audio: Spanish | DTS | 768 kb/s
Runtime: 1h 48mn
Subtitles: English (Selectable)
Samples: Video @ #1 – #2 – #3



Links can be combined!
Kod:
http://uploaded.net/file/6084tm9u/10-0-.m-et-ers.2016.720p.bluray.x264-bipolar.mkv.part1.rar
http://uploaded.net/file/io5dr33r/10-0-.m-et-ers.2016.720p.bluray.x264-bipolar.mkv.part2.rar
http://uploaded.net/file/hznzigka/10-0-.m-et-ers.2016.720p.bluray.x264-bipolar.mkv.part3.rar
http://uploaded.net/file/kh9gq0wa/10-0-.m-et-ers.2016.720p.bluray.x264-bipolar.mkv.part4.rar
http://uploaded.net/file/k8nihy0i/10-0-.m-et-ers.2016.720p.bluray.x264-bipolar.mkv.part5.rar

http://www.filefactory.com/file/2top1hj6ctdj/10-0-.m-et-ers.2016.720p.bluray.x264-bipolar.mkv.part1.rar
http://www.filefactory.com/file/24h981udbrlx/10-0-.m-et-ers.2016.720p.bluray.x264-bipolar.mkv.part2.rar
http://www.filefactory.com/file/72a3qji910u1/10-0-.m-et-ers.2016.720p.bluray.x264-bipolar.mkv.part3.rar
http://www.filefactory.com/file/5xvdi99g4q7/10-0-.m-et-ers.2016.720p.bluray.x264-bipolar.mkv.part4.rar
http://www.filefactory.com/file/4ldfnk0xbood/10-0-.m-et-ers.2016.720p.bluray.x264-bipolar.mkv.part5.rar

http://rg.to/file/611df687127c7fdd605e03b8a349bf6a/10-0-.m-et-ers.2016.720p.bluray.x264-bipolar.mkv.part1.rar.html
http://rg.to/file/123580653c0f5a07990f954f699feb8e/10-0-.m-et-ers.2016.720p.bluray.x264-bipolar.mkv.part2.rar.html
http://rg.to/file/8e299560b4dae01272d1a8afadccc809/10-0-.m-et-ers.2016.720p.bluray.x264-bipolar.mkv.part3.rar.html
http://rg.to/file/1123ebf81a76db4ac6df049421fafa0d/10-0-.m-et-ers.2016.720p.bluray.x264-bipolar.mkv.part4.rar.html
http://rg.to/file/f88d37c5c298050e561e9e71a3ddecb0/10-0-.m-et-ers.2016.720p.bluray.x264-bipolar.mkv.part5.rar.html